Our wonderful winter & holiday fashions are arriving now!
Fall fashions have been reduced – most by 50%!
EXCITING NEWS!
As of November 1, 2021, we going back to our regular hours! Monday – Friday 9-5, Saturday 9-4. Covid protocols still apply.
Our fabulous Christmas decor & gift items are in store! We have lots of wonderful unique decor items & ready to go gifts for that special someone!
Please join us for our 17th Annual Christmas Open House! Wednesday December 1 – Friday December 3, 9-5 daily! Lots of fun, deals & door prizes! As always, we're doing our food drive for the Brantford Food Bank & are accepting non-perishable food donations from Nov 1 – Dec 9/21!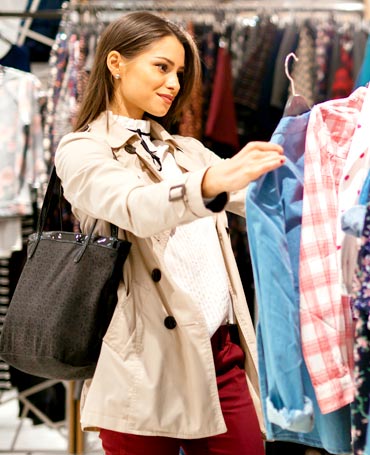 Great Selection, Affordable Prices
The Clothes Line is a leading consignment store in Brantford, Ontario and has been serving Brantford and a very large surrounding area since 1991! Our goal is for everyone to have the best shopping experience ever! You'll always see a great selection, great prices, a friendly greeting and superior customer service! Prices are reduced after 30 days, all year, with most items being reduced by 50%! Gift certificates and layaways are always available too! We want to be your favourite store!
Only Quality at The Clothes Line
Feel free to browse the store for quality items including seasonal clothing, home decor, giftware and more. Take your time or ask one of the friendly staff to help you find what you're looking for! You'll always find something new to the store at affordable prices.
We welcome you to take a look at what we've got in store at The Clothes Line today!
Sizes & Styles for Everyone!
We accept clothing in sizes from 0 – 6X, in women's and men's. A small selection of brand new boys' suits and flower girl dresses are also available as well as adult bridal wear! Our inventory includes everything from casual wear to formal wear. We try to have something for everyone!
You'll also find a good selection of jewellery, giftware and small household items!  You never know what little treasure you'll find!
In an effort to help out in the community, The Clothes Line donates clothing to the local women's shelter, as well as a local charity that does terrific things to help people. 
We also do a food drive each year for the local food bank during Christmas Open House and host fashion shows/red hat shows for local organizations.